About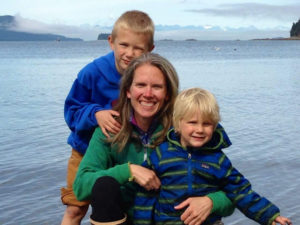 Cox Environmental Services is a Juneau based woman-owned small business.  Jolene M. Cox, the owner and Principal Environmental Scientist, opened Cox Environmental Services in August 2016 to continue to provide the broad range of environmental services previously performed at Carson Dorn, Inc. Ms. Cox has a B.S. in Environmental Soil Science from Michigan State University (1998) and a M.S. in Environmental Microbiology from West Virginia University (2004).  She has 20 years of broad experience in the environmental field, 5 years in West Virginia and 15 years locally in Juneau and regionally throughout Southeast Alaska.
Services
Cox Environmental Services offers a broad range of environmental consulting services to its clients and produces high quality solutions on time and on budget.  Our clients include cities, boroughs, municipalities, and tribal government in Southeast Alaska, developers, architectural and design firms, private industry, commercial and residential property owners, banks, and state and federal agencies.  Our staff have intimate knowledge of environmental and engineering considerations in Southeast Alaska, and, as a result, have a thorough understanding of the technical, administrative, and regulatory environment in which projects get completed.  We are proud of the relationships we have built over time with state and federal regulatory agencies
OUR ENVIRONMENTAL SERVICES INCLUDE:
Site Characterization
Site Assessment/Release Investigations
Environmental Sampling of Soil, Soil Vapor, Groundwater, Surface Water, Sediment, and Air
Data Quality Assessments
Conceptual Site Modeling
Exposure Pathway Analysis
Human Health Risk Assessments
Underground Storage Tanks
UST Cloure
Site Characterization & Corrective Action Plans
Soil and Groundwater Remediation Design & Oversight
Environmental Site Assessment
Due Diligence Evaluations including Transaction Screens, Phase I, and Phase II ESAs
Permitting/Regulatory Compliance
Storm Water Pollution Prevention Plans (SWPP)
Spill Prevention, Control, and Countermeasure Plans (SPCC)
Facility Response Plans (FRP)
Clean Air Act
National Environmental Policy Act (NEPA)
Categorical Exclusions (CE)
Environmental Assessments (EA)
Environmental Impact Statements (EIS)
Indoor Air Quality/Industrial Hygiene Assessments
Indoor Air Quality Assessments
Mold Assessments
Radon Assessments
Asbestos Inspections
Lead-Based Paint Assessments
Ecological Services
Wetland Delineation Studies and Permitting
Wetland and Stream Mitigation
Waste Management Services
Waste Characterization
Waste Disposal
Our environmental services (including those related to contaminated sites, underground storage tanks, environmental assessments, and permitting) are often essential ingredients for larger projects.  As a result Cox Environmental Services is valuable as the environmental consultant on design teams for large architectural or civil projects.  It is not uncommon for environmental issues to suddenly emerge just as larger engineering and architectural projects are nearing the end of the design phase.  In such circumstances, Cox Environmental Services is ready to be called upon quickly to come up to speed on the project requirements and move efficiently to address them.  Cox Environmental Services staff has the necessary experience and is willing to do what is needed to meet such demanding deadlines.
Get in touch
We would like to hear from you